HOUSE RULES
We want your vacation to be carefree & memorable…
Please be sure to read over these terms & conditions and make sure that everyone in your party is aware of the rules.
RENTAL OCCUPANTS
Please remember that you are staying in someones' home. We ask all registered guests to be respectful of the surrounding neighbors. FAMILIES ONLY. NO LARGE PARTIES OR GATHERINGS.
CHECK-IN
Check-in starts at 4:00 PM, Monday through Friday and 4:00 PM on Saturday & Sunday. Early check-ins can be available, ask your reservationist. If you will be checking in after hours or on Sunday, we will automatically place your check-in envelope in a predetermined area, please call in the office in advance of arrival. 
WHAT TO BRING
All units are furnished with normal household items such as: with dishes, silverware, glassware, bedspreads, pillows, and blankets. You need to provide your toiletries, paper products, dish and laundry detergent.  Bed and bath linens can be brought from home or rented through Jenkins Rentals.
CHECK-OUT PROCEDURES
Tenants must vacate rental units on the last day of tenancy no later than 11:00 am. Keys should be returned to the rental office and your unit should be left as you found it. Late checkout requests upon availability. The maid service charge provides one general clean-up (which is included in the rental fee) after you check out. However, tenants are expected to wash and put away dishes, bag up garbage and put in provided container, and leave the property as they found it. We are not responsible for personal items left in the house. Items left by a tenant on the Property after check out are not the responsibility of Jenkins Rentals. Additional shipping and retrieval fees may apply. Failure to abide by this provision may result in an extra fee for clean up.
CANCELLATIONS
If you must cancel your reservation, please contact us immediately. If you cancel and the unit is re-rented for the entire stay, you will be refunded your rental amount, less a $50 cancellation fee, within three weeks of receiving payment on the new replacement reservation. The reservation fee and trip insurance are not refundable. If the unit is not re-rented, you will be responsible for the entire rental amount.
SUBSTITUTION
We reserve the right to substitute accommodations if circumstances require. All efforts will be made to place you and your party into a comparable property.
LIABILITY FOR DAMAGES
Aside from normal wear and tear, you will be responsible to pay the owner for any damages to the property or its contents during your vacation stay. The person in whose name the cottage is reserved will be held responsible for all occupants complying with rental policies, procedures and restrictions.
PETS
Pets are allowed in pet friendly properties only. If pets are permitted, there should be no more than two (2) pets on the Property. Tenant can purchase the Accidental Rental Damage Insurance, plus a pet fee of $80.00 per pet, together with applicable sales tax. Tenant is responsible for cleaning up after pet and using designated area (please do not go on private property). If pets are brought to a non-pet friendly property tenant will incur additional charges, additional cleaning fees, and will be asked to leave the property without a refund.
OWNER'S CLOSET
Any locked closets are reserved for the storage of the owner's private property. THESE AREAS ARE ABSOLUTELY NOT INCLUDED IN THIS RENTAL.
ENTRY
From time to time, it may be necessary for us to enter the vacation home during reasonable hours for any purpose connected with the repair, care, or management of the property. We will make every effort possible to notify you before maintenance enters.
INTEREST BEARING ACCOUNT
All deposits, prepaid rents and rental balances will be placed in an interest bearing escrow account. Tenant agrees and understands that the interest earned on these funds will accrue to the benefit of Jenkins Realtors, Inc.
WINTER WEATHER DRIVING
As you plan your trip to the mountains, please remember we do get rain, snow and some foggy days and occasional inconveniences which are out of our control. Winter weather in the Blue Ridge Mountains can occur from November through April. The majority of our homes are accessed by mountain roads, which will be icy in winter weather. For the safety of you and your party, please be prepared to drive in snow and ice. This means 4-wheel drive, good tires, and chains. It is your responsibility to be prepared for hazardous road conditions. There will be NO refunds, allowances, or date changes resulting from your negligence in this matter.
Please be patient if you encounter any inconvenience. We will be as responsive as possible, and will certainly try to remedy those things which are in our control. Samples of inconveniences which are not in our control, and which do not warrant any refund of rental monies include: breakdown of TVs, hot tubs or other appliances; service disruption of internet, phone, cable or satellite reception; construction taking place in the area; a home which is not decorated or accommodated to your personal taste; bad weather (if your vacation is during the winter months, please come prepared to drive in the snow and ice to reach your rental).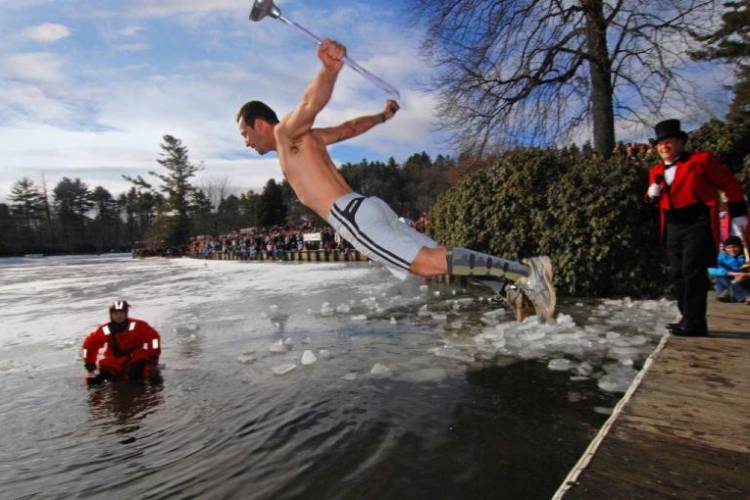 Blowing Rock Winterfest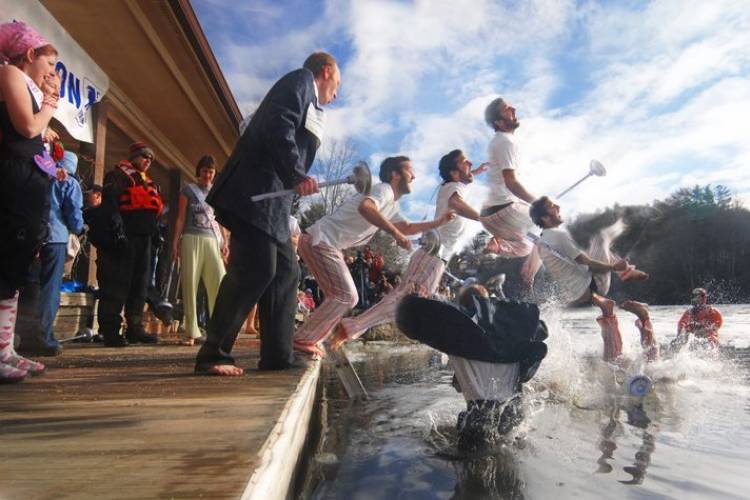 Blowing Rock Winterfest