Q: Where are the rental properties located?
A: Blowing Rock, NC & Boone, NC
---
Q:  What is there to do in the area?
A: Being nestled in the Blue Ridge Mountains and so close to the Blue Ridge Parkway, the possibilities are endless for activities. Whether you are into hiking, biking, shopping, horseback riding etc. there is something for everyone! Click Here to Explore ALL the amazing options Blowing Rock has to offer: Blowing Rock Visitors Guide
---
Q: Do I need Four Wheel Drive to get to the rental property?
A: During the Winter months (Nov - Mar)
---
Q: Do you rent houses or cabins?
A: We rent both houses and cabins. We also rent condos!
---
Q: Is there a daily housekeeping service?
A: There is no daily housekeeping, but the property is cleaned before your arrival.
---
Q: Are there sheets & towels provided?
A: Sheets & Towels are provided upon advance request and at an additional charge.
---
Q: Does the property have Wi-Fi?
A: All of our properties have Wi-Fi (some have limited access)
---
Q: Does the rental property have air conditioning?
A: Some of the properties have air conditioning. For more information, call and speak with one of our reservationists.
---
Q: How far away is the ski resort?
A: Proximity to Appalachian Ski Mountain depends on the location of the property you have rented. Distance can vary from walking distance to 5 minutes of driving to 20 minutes of driving. Sugar Mountain & Beech Mountain are approximately 45 minutes away from most properties. 
---
Q: Does the property have a hot tub?
A: We have several properties with hot tubs. If that is an amenity you wish to have, please be sure to mention that to a reservationist! 
---
Q: Is the property within walking distance of downtown?
A: We have several properties that are located in Downtown Blowing Rock. If that is something you would like, a reservationist can help you in locating those specific properties.
---
Q: What restaurants are nearby?
A: There are plenty of dining options that will suit everyone's needs. Click the link to be taken directly to the Blowing Rock Visitors Guide: Blowing Rock Dining Options
---
Q: Do you allow pets?
A: Some of our properties are pet friendly. These properties are located on the Vacation Rental drop down tab. 
---
Q: Do you allow smoking inside the property?
A: Smoking is absolutely PROHIBITED inside any of our rental properties. If you are found to have been smoking inside the property after you have departed, an additional charge will be billed directly to you in order for us to remove the smoke smell and repair any damage caused by the violation. 
---
Q: How will I get the keys for the property I have rented?
A: You will need to stop by our office to pick them up, if you are arriving after 5pm Mon - Fri, 4pm Sat or Sunday, You will need to call our office.
---
Q: What if I get lost finding the property?
A: We provide a map as well as written directions to the property from our office. Most GPS/Navigation Systems will not provide accurate directions so we recommend that you use the map/directions that we provide!
---
Q: Who do I call if there is an emergency on the property?
A: Call our office or if it's after hours select option 5 and the on-call staff will return your call. Please be sure to leave your name, number where you can be reached, & the property you are staying in when leaving a message!
---
Q: Does the property have wood burning fireplaces?
A: We have properties that have wood-burning fireplaces & some that have gas logs.
---
Q: Where can I purchase firewood?
A: You can find firewood at most convenience & grocery stores in the area.
---
Q: What exactly do I need to bring with me?
A: All units are furnished with normal household items such as: dishes, silverware, glassware, bedspreads, pillows, and blankets. You need to provide your toiletries, paper products, dish soap, laundry detergent and whatever else you might need during your vacation!
---
Q: What grocery stores are nearby?
A: For the Blowing Rock area there is a Food Lion. For the Boone area, the options are: Food Lion, Harris Teeter, Publix, Lowes Food, and Walmart.
---
Q: What do I do if I want to extend my vacation?
A: You just call our office and we can help you with that.
---
Q: What happens if I have to cancel my vacation?
A: If you have to cancel, we ask that you notify the office as soon as possible. If the same property can be re-rented for the exact nights of your scheduled stay, you will receive a refund minus a $50 cancellation fee. If the property cannot be re-rented you forfeit any deposit. We do offer Trip Interruption/Cancellation Insurance through Red Sky. For more information on this coverage, visit: Red Sky Trip Preserver *Please remember that the trip insurance premium you pay is non-refundable.
---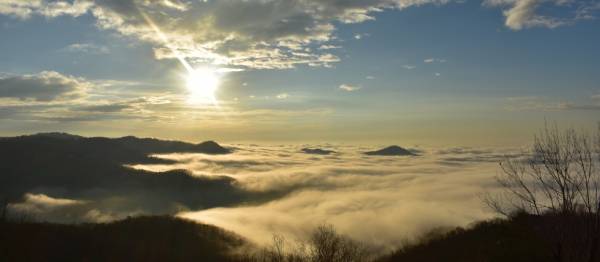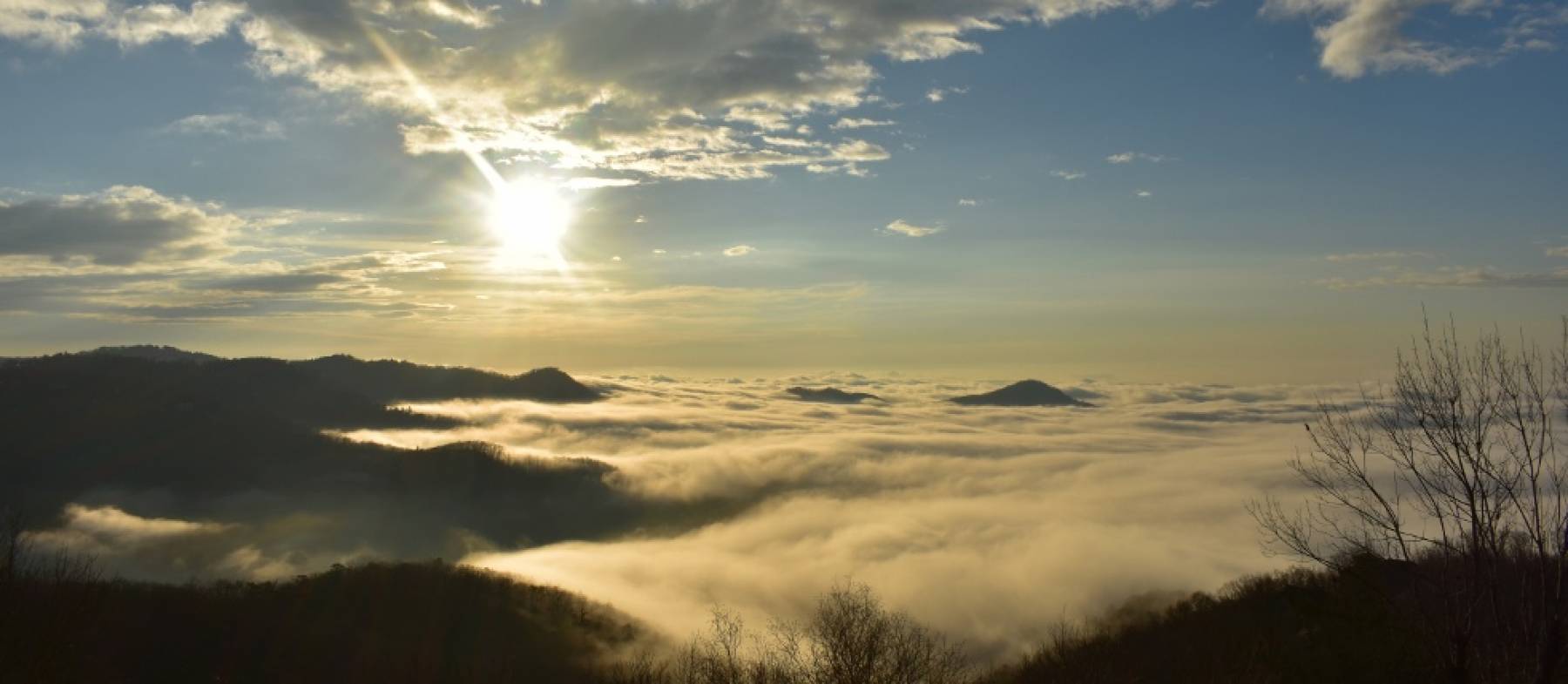 Sunrise View From Blissful Vista